Camera Insurance
Insurance for cameras – not just when holidays are in the offing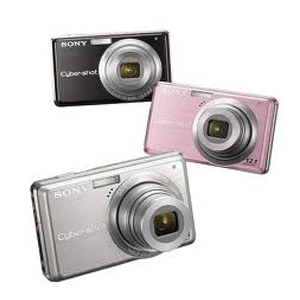 Insurance for cameras might be something uppermost in your mind when you're about to go on holiday. But this affordable, yet easily overlooked, insurance could pay dividends the rest of the year, too. Keep your travel camera insurance topped up throughout the year and you need never be let down by a faulty, lost or stolen camera when you need it the most.
It's made easy – and cheap too
Cameras and their accessories are not just for holidays, of course. You never know when that snap of a lifetime might present itself, wherever you happen to be, whatever the time of year. The last thing you'd need when such an opportunity arises, therefore, is to discover that your camera's lost or that it's suffered some kind of accidental damage. It might even have been stolen.
Fortunately, insurance for cameras is something that can quickly and easily be arranged on line. It needn't take more than a minute or two of your time to buy comprehensive camera equipment insurance that will keep everything fully protected against theft, loss and breakdown. Even more to the point, perhaps, thischeap camera insurance needn't cost you much more than just a couple of pounds a month.
Although it might be cheap camera insurance, however, the total value of the equipment which can be insured at this price is typically up to a very generous £5,000. If your work or your hobby is taken even more seriously than this and you want cover for more valuable items, you might want to consider professional camera insurance as an alternative.
Insurance for cameras: what's covered
Even cheap camera insurance can cover an impressively wide range of common risks, such as:
theft (together with the bill for unauthorised calls that frequently stem from it);
accidental damage – they're not especially delicate pieces of equipment, of course, but cameras can nevertheless suffer their share of accident damage. Adequate insurance is designed to cover the cost of repair or replacement;
breakdown – it can be frustrating indeed when this happens outside of the manufacturer's period of guarantee, so camera equipment insurance again covers the cost of any necessary repairs or replacement;
worldwide cover – your camera is probably one of the single most important items you're likely to take with you when you travel abroad. Travel camera insurance, therefore, truly comes into its own by extending the insured risks on a worldwide basis.
As you might well agree, therefore, insurance for cameras is not restricted to those times of the year when you happen to be on holiday – it can provide year-round cover to ensure that you're always ready to "point and shoot".